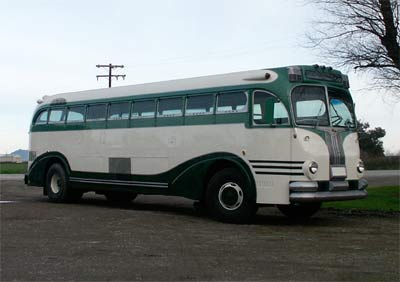 Repair work, modification, converted motorhome servicing needed? Contact us!
Looking for a bus or coach for a media event? Need that special period piece for your movie or photo shoot project? Coach Maintenance has experienced staff that can help you select what you need. The coaches shown here are samples of what we can provide you with for Picture Buses and Prop Buses for both movie and still shoots. Restoration projects are continuously underway. Contact us for the latest information!.
Contact us by phone (530)473-5544, fax (530)473-3194, or email us for a consultation. We may have just what you're looking for!