UPDATE: Winter 2002
(Please expect some delay while pictures download)

Considerable progess has been made to the 743. While a lot of "behind the scenes" work has taken place, much progress is visible. For example, the driver's area is complete. Work not visible includes a lot of replacement wiring, heating components, flooring, seating, and more. Material is expected shortly to complete the lounge area. After that, the seats will be reinstalled.
Work is now going on to prepare the coach for painting. The roof had seven coats of paint! Ted is now working on this area.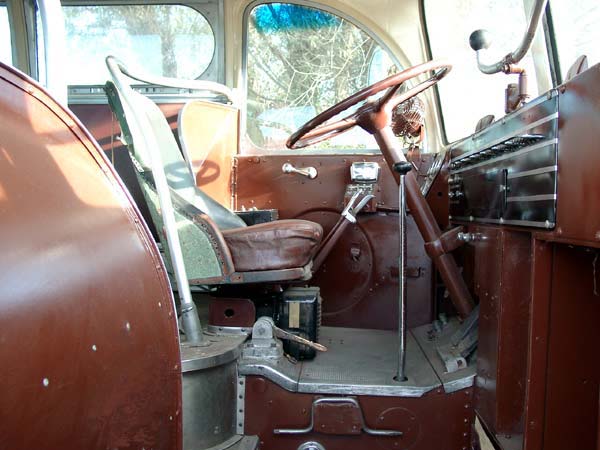 As we enter, we can see paintwork is complete, all accessories have been installed, and are completely operational.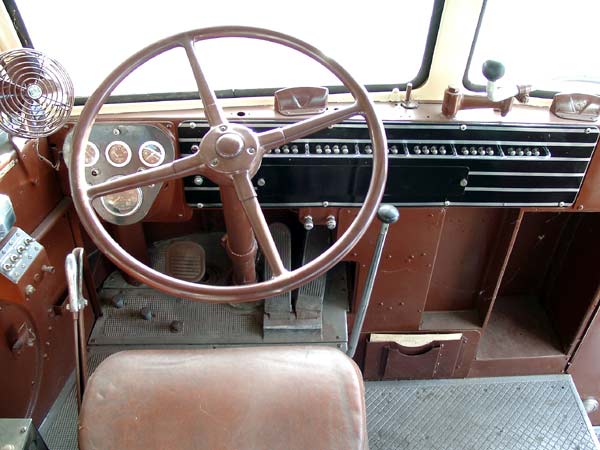 View from Driver's Position

Closeup of restored dash. All switches and gauges work as originally intended.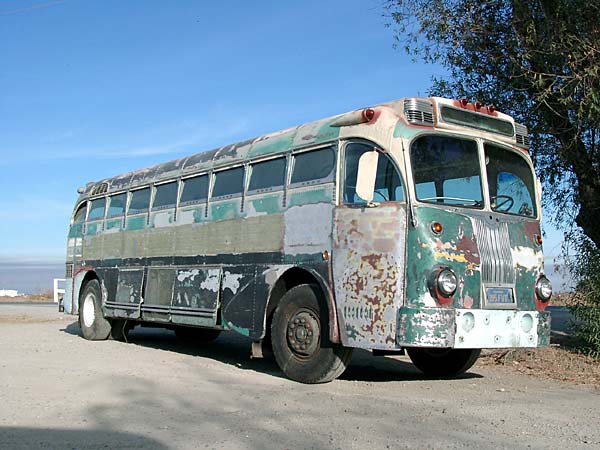 Outdoors again! Many body panels have been replaced or repaired. Not too long from now, when the roof has been prepared and the lounge area completed, the coach will disappear into the Paint Booth. We look forward to the day when it makes its debut!
LOOK AT ME NOW!
Click the picture below, for the 2004 Update!